Chevy Dealerships Near Lisle
How To Find A Lisle Chevy Dealer You Can Trust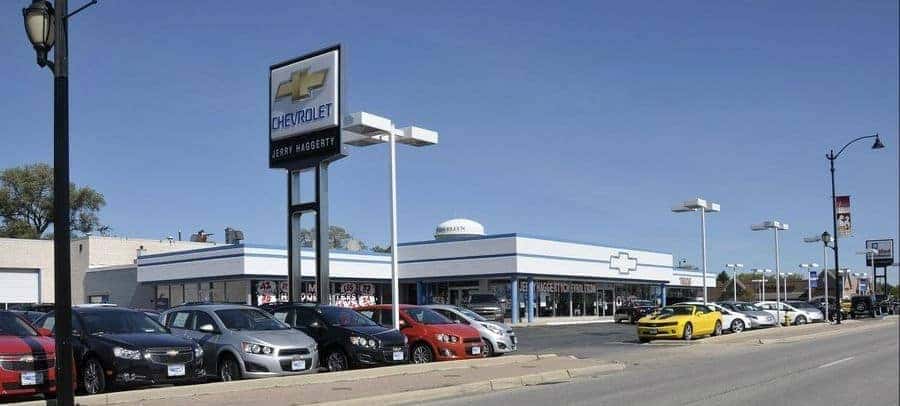 Jerry Haggerty is a Lisle Chevy dealer with a mission. That mission is to revolutionize the car-buying and owning experience so that everyone can enjoy the process of purchasing a new vehicle!
We do this by offering a wide range of vehicles, post-sales servicing, and trained employees who never pressure you to make a purchase.
Jerry Haggerty – the Trusted Chevy Dealer near Lisle, IL
Jerry Haggerty Chevrolet is an award-winning Chevrolet dealership serving Lisle and the surrounding areas. CarGurus rated Jerry Haggerty a 'Top Rated Dealer' in 2019, and we've won awards from independent bodies like Yelp.
Why do people choose our Lisle Chevy dealership? It's often because we've been doing what we do for decades. You can't have such a high level of customer satisfaction over such a long period of time without doing something right! You can always be sure that at Jerry Haggerty you'll be treated fairly and get some of the best deals around.
All-New Chevrolet Models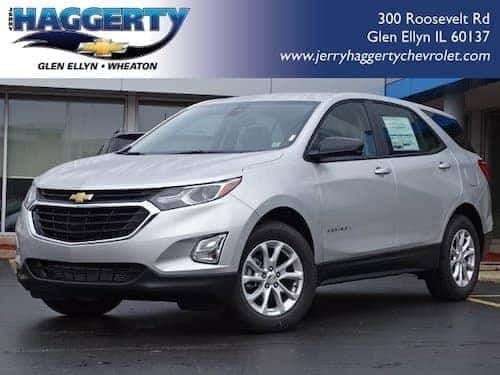 Chevrolet offers a wide range of new models for any need. For a compact car, consider the Chevrolet Spark or the Chevrolet Sonic. For sedans, you can choose between the Chevrolet Cruze, Chevrolet Malibu, and the Chevrolet Impala.
SUVs and crossovers continue to be popular choices thanks to their versatility. Chevrolet has no fewer than six different SUV and crossover models for sale, ranging from the urban Chevrolet Trax perfect for the city to the full-size Suburban with a 121.7 cubic foot cargo capacity.
Chevrolet trucks are top sellers in Chevy dealers near Lisle, IL. Choose between the Colorado, the all-new Silverado, and the all-new Silverado HD. 
Chevy is also known for its high-performance sports cars. Come down to Jerry Haggerty to see the Chevy Camaro and Chevy Corvette, two of the most amazing rides ever to be seen in Illinois.
Used Chevrolets in Illinois
There's no doubt that there are great deals to be had on used Chevrolets at a Lisle Chevy dealer. Opting for a used vehicle that is less than a few years old means you'll get virtually the same car as the new model at a significant discount. 
We even offer vehicles priced under $10,000 that has been checked and vetted by a team of expert mechanics. Besides Chevrolets, we offer other models that have been traded in, so take a look through our used car catalog to see if we currently have your perfect car available on the lot.
Certified Pre-Owned Cars for Sale near Lisle, IL 
What is certified pre-owned? A certified pre-owned vehicle has been thoroughly inspected and reconditioned before being sold on the lot. A certified pre-owned vehicle is held to a high standard, so you can be sure that if you buy a Chevrolet certified pre-owned vehicle it will be almost as good as new.
For extra peace of mind, this is backed up with two factory warranties. You now get a 6-year/100,000-mile limited powertrain warranty and a 12-month bumper-to-bumper limited warranty with every certified pre-owned Chevrolet. You even get roadside assistance should anything go wrong with the vehicle, which is very rare.
Come to Jerry Haggerty
Jerry Haggerty is one of the top Chevrolet dealers near Lisle, IL. Everything is available under one roof – new and used Chevrolet vehicles, commercial vehicles, financing, service and parts. As a trusted Lisle Chevy dealer, we're proud to offer you some of the best vehicles and services available in the region and we look forward to serving you for decades to come.