Chevy Dealers St Charles IL
Characteristics of a Reputable Chevy Dealer Near St. Charles IL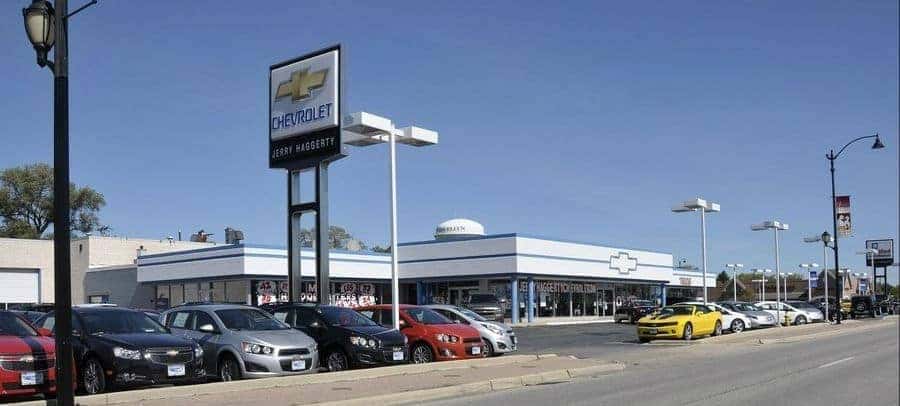 Looking for a St. Charles Chevy dealer? Jerry Haggerty has been selling GM models in the St. Charles area for decades, and we've amassed a great deal of experience and expertise on how to offer the best car-buying experience around.
Ask any of our current customers why they choose Jerry Haggerty and you'll get a wide range of answers. From our knowledgeable sales staff that never push you into a sale, to our state-of-the-art servicing center, there's always a reason to come to Jerry Haggerty Chevrolet dealers near St. Charles.
Chevrolets for Sale near St. Charles, IL
As one of the largest Chevrolet dealers near St. Charles, we offer a massive range of cars, SUVs, and trucks from which to choose. With over 200 vehicles on-site at all times, you're sure to be able to find the perfect vehicle at the right price. We're ready and waiting to give you any information you need on the cars that most interest you.
We offer three main types of vehicles – new Chevrolets, certified pre-owned Chevrolets, and pre-owned vehicles. If you're looking for the latest Chevy models, we have them all. We also offer certified pre-owned models that come with a limited manufacturer's warranty. They're also offered at a significant discount! Finally, we sell pre-owned vehicles that have been traded in or sold to our St. Charles Chevy dealer. This is your chance to pick up a real bargain.
Financing and Trade-Ins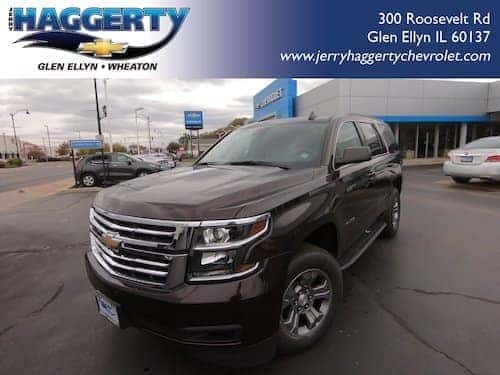 We believe that buying a new car should be a fun and straightforward experience. To facilitate this, we have in-house financing experts who can help you find the best financing out there
It's a pain to go to your bank for financing when they have a lot of requirements and want to get the car valued etc. If you've had poor credit in the past or you've just started building credit, you might find it hard to get a loan in the first place. 
Instead, we can do the hard work for you, finding the best deals on financing for you from a wide range of lenders. Even if you've secured an offer from your bank, we'd like to try and beat it. You can't lose!
We know that many people will be looking to trade-in their current vehicle for one of the new, more efficient Chevrolets on the market. We're able to give you an idea of how much you'll be able to get for your vehicle online. If you're not looking to trade up, we can still buy the car from you at a competitive price. 
Quality Servicing at an Excellent Price
Jerry Haggerty St. Charles Chevy dealer has invested greatly in our service center. It's a state-of-the-art mechanical shop with the latest technology so you not only get the best service possible for your car, but that it's completed quickly.
We hire only the best technicians and some of our Chevrolet experts have been with us for over 10 years. With in-house training and training from Chevrolet, our mechanics are at the top of their game and always ensure your vehicle is returned to you as if it was a new car.
Our Collision Center
If you ever get in a collision, our dedicated collision center is the place to come to get your vehicle repaired to factory standards. The safety of your vehicle is important for you and your family, and it's particularly important to go to an expert after your vehicle has been in a collision. We'll also ensure that cosmetically your vehicle is returned to factory specifications.