Chevrolet Downers Grove
Buy a Chevrolet near Downers Grove at Jerry Haggerty Chevrolet

Who Is Jerry Haggerty Chevrolet?
If you're looking for a great deal for a Chevrolet near Downers Grove, look no further. Jerry Haggerty Chevrolet is a high quality, local, and charitable car dealership in Illinois just waiting to help you discover and bring home that perfect vehicle for you and your family. 
We specialize in providing you new and used cars for great deals. We are a family who is dedicated and proud to have served the automobile industry for decades and hope to for decades to come. 
Why Jerry Haggerty Chevrolet?
The team here at Jerry Haggerty Chevrolet in Downers Grove has strived to serve you our best for years. Our reputation is built entirely on customer trust, and we have done just that for over forty years. We provide quick and cheap, yet quality oil changes. We can buy your used car right off your hands. We sell both new and used vehicles that are top of the line. Our location is just minutes off I-355 and is just a short drive to many neighboring towns, making us easy to find.  
In addition, we are actively working to make a charitable difference in the state of Illinois. We are proud to strengthen our local community by being proud members of the local chamber of commerce to support youth programs across the state. We participate in nationwide Chevrolet campaigns and events throughout the seasons, and especially around the holidays. Locality and community bonding is our name of the game and we strive to bring the best we possibly can to our home state of Illinois.  
What We Can Do for You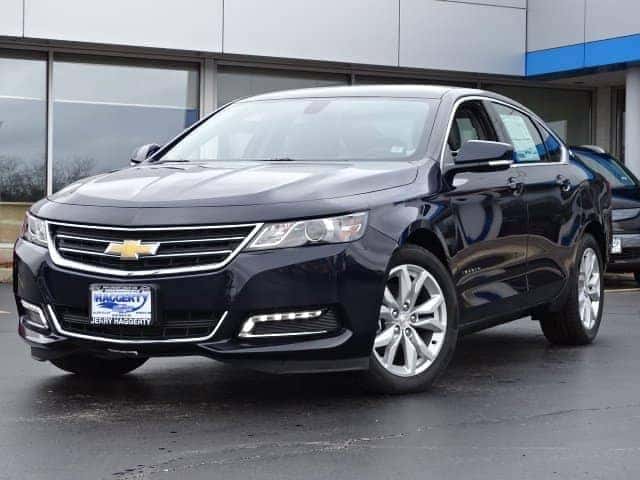 A dedicated Chevrolet dealer in Downers Grove, Jerry Haggerty, of course, sells top of the line vehicles. These may be either used or new. 
Our new Chevrolets come in a wide variety of colors and models, each with their own unique qualities to best serve the safety of our valued customers. 
Of course, we realize that sometimes purchasing new cars are just not a feasible option, so we carry certified pre-owned vehicles as well. We also carry a wide variety of used vehicles that are carefully inspected and test driven before being put on the road. Many of our used vehicles are priced under 10K, which is a great deal if you and your family are looking to stay on budget while still receiving quality performance and product.  
Our online website is a great way to start looking for used or brand new vehicles if you aren't able to make it out to our store. It is safe and extremely user-friendly, and of course, extremely intuitive. Simply filter out your needs to find the perfect vehicle for you! 
Auto Financing in Downers Grove
We also offer a unique auto financing center that serves you to see what is possible for your future. Our financing team is dedicated to making any budget or constraint work for our valued customers. We offer a no-obligation car loan here at Jerry Haggerty Chevrolet that is easy to apply to right on our website. 
Even if you've discussed a possible loan with your bank already, our financing team may be able to get you an even lower interest rate. We offer competitive rates direct from local manufacturers and banks, quick online approvals, value-added services to protect your vehicle investment, competitive and innovative extended warranty programs, and other money-saving programs to help mitigate the financial costs of purchasing your new dream vehicle.  
There are many Chevrolet dealers in Downers Grove to choose from. We believe that choosing Jerry Haggerty is a no brainer. We offer flexible and affordable programs to meet all of your car purchasing needs. We are open six days a week and are ready to serve you, our valued customer. We simply love being part of the Chevrolet community in Downers Grove and we hope that you will see that for yourself!